Residential Plumbing Service and Repair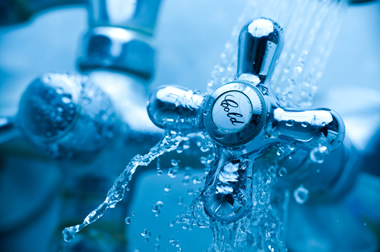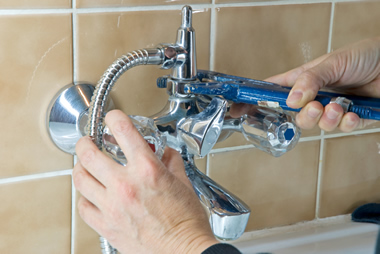 R.E. Robertson's Residential Plumbing Services Include:
Sewer video camera
Water heater repair and replacement
Tankless water heaters
Running, leaky or clogged toilets
Toilet repair and replacement
Sink and faucet installation & repair
Sewer & water line installation
Leaky faucet repair and replacement
Clogged or slow drains
Cracked or leaking pipes
Leaks located in ceilings or walls
Broken garbage disposals
Appliance and ice-maker line installation
Pipe replacement
Sump pump repair and replacement
Sump pump battery backup installation
Water leak detection in house or yard
Well systems and well pumps
Low water pressure
Don't see your problem listed? E-mail or call and ask us about it. 410-757-0023.
Combining years of experience with the newest technologies, R.E. Robertson's plumbers specialize in quick, accurate diagnosis and reliable repair of plumbing problems.
Whether your drain is stopped up, your faucet leaking or your water heater is just not getting the water hot enough any more, you can call R.E. Robertson for prompt and reliable service.
R.E. Robertson's plumbers are licensed by the State of Maryland and surrounding counties, and have decades of experience.
They are on the move throughout the day and into the evening when necessary.
Experience and reliability come together to make working with R.E. Robertson Plumbing a great experience.
Over the years, there is a good chance that a R.E. Robertson plumber will get to know the pipes in your house and be just that much further ahead when it is time to make that difficult repair or replacement.
Call R.E. Robertson at 410-757-0023 for prompt and reliable service!