Residential Air Conditioning Service and Installation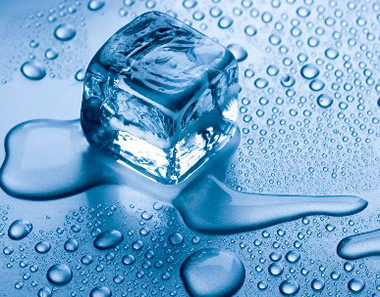 Seasonal Maintenance
Before summer starts, have our experienced technicians come do seasonal maintenance on your system, so your system is prepared for the summer heat.
Repairs and Service: Whether it's a noisy fan motor or a compressor that's not cooling properly, call our Heating & Cooling Division at 410-757-0023 or complete this easy to use Service Request.
Find out more about our comprehensive Service Contracts.
Replacement of Equipment: Time to replace or upgrade your air conditioner, heat pumps or duct work? R.E. Robertson can install Carrier equipment or the brand of your choice and advise you on energy efficiency and system needs.

Air Conditioning Services
Installation of Central Air Conditioning Systems
Energy Efficient Options
Installation of Ductless Splits
Window A/C Units
Customized Maintenance Contracts
Theromstat Calabration
Programable Electronic Thermostats
Whole House Dehumidifiers
Inspect Wiring and Connections
Upgrades Sales, Service & Repair
Clean and Replace Air Filters
Additions and New Construction
Manufacturers Warranty
Don't see your problem listed? Call and ask us about it! We can take care of all your heating needs.

We Service All Makes And Models
At R.E. Robertson we take your comfort seriously. No job is too big or small. Whether you need air conditioning repair or a new system, our well-trained and experienced technicians will provide high quality service you can depend on.
Call us at 410-757-0023 or send an e-mail for a free estimate.
Is your home too warm? Is your air conditioner not cooling the way it should? Or not cooling at all?
Repairs and Service are critical to the proper operation of your air conditioning system. Whether it's a noisy fan motor or a unit that's just not cooling the way it used to, call our Heating & Cooling Division at 410-757-0023 or complete our easy to use Service Request.
Service Contracts provide an excellent way to ensure your air conditioning or heating unit is getting the year-round service it needs. We service all makes and models. Call Gail Jewell in our Heating & Cooling Division at 410-757-0023.
R.E. Robertson's heating and cooling technicians have years of experience providing service and installation. The brands we install are of high quality and backed with manufacturers' warranties.
R.E. Robertson can redesign your existing system, or completely design a new system that will enable you to experience year-round comfort in your home.
Today's air conditioners are quieter, more efficient, and more reliable than the units of even five years ago. With a new air conditioner, you can enjoy cooler and dryer indoor conditions while conserving energy at up to 23 SEER, compared to 13 SEER just a few years ago.
SEER stands for "Seasonal Energy Efficiency Ratio." It is the term used to describe efficiency ratings for air conditioning units. Air conditioners range in efficiency from the minimum industry requirement of 13 SEER to the most efficient 23 SEER.
Call us to find out more information about energy savings and efficiency.
For an estimate on a new air conditioning unit, contact us by E-mail or call us at 410-757-0023.