Commercial Heating and Air Conditioning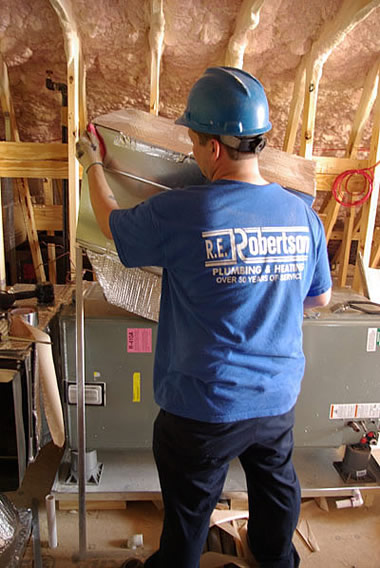 R.E. Robertson is proud to be a leading commercial HVAC contractor in Annapolis, Maryland. We specialize in business heating and air conditioning systems, and we offer same-day diagnostic service and repair.

Our clients include commercial projects for both small and large organizations.
R.E. Robertson's commercial HVAC division works independently and in conjunction with the commercial plumbing division on commercial projects. R.E. Robertson's Commercial Heating, Ventilation and Air Conditioning (HVAC) makes sure the job gets done right the first time.
Our commercial services include:
Geothermal Installation
New construction installation
Installing and maintenance of HVAC systems
Service contracts available
New Furnace Installation
Energy-Efficient Heating System Replacement
Heating System Repair and Maintenance
Manufacturer Warranty Service
Commercial and Residential Service
For more information on how R.E. Robertson Plumbing & Heating can help your business, call Randy Jones at 410-757-0023.