Commercial Clients
R.E. Robertson Plumbing, Heating & Air Conditioning is proud to work with a broad range of commercial clients in the Annapolis, Baltimore, Washington, DC, Anne Arundel, Montgomery County and surrounding areas.
We recognize our commercial clients have specialized needs and treat each client with the utmost customer service. We have expertise in plumbing and HVAC service and use the latest tools and we pride ourselves on not only satisfying our clients, but providing them with the most efficient processes to suit their organizations needs.
R.E. Robertson Specializes in hotels, assisted living complexes, medical and office buildings, restaurants and apartment buildings. We are full-service commercial plumbing and mechanical, heating and air conditioning contractors.
Commercial Plumbing - Our Commercial Plumbing Division is experienced, highly regarded and active throughout Annapolis, Anne Arundel County, Montgomery County and Washington, D.C. We are consistently called upon to do plumbing for hotels, assisted living developments, offices, restaurants and apartment buildings.
Commercial HVAC - Our Commercial Heating and Air Conditioning division works independently and in conjunction with the commercial plumbing division on commercial projects. Commercial Heating, Ventilation and Air Conditioning, like other fields, requires the knowledge that will get the job done right the first time.
For more information about commercial plumbing, heating and cooling, contact Randy Jones at 410-757-0023.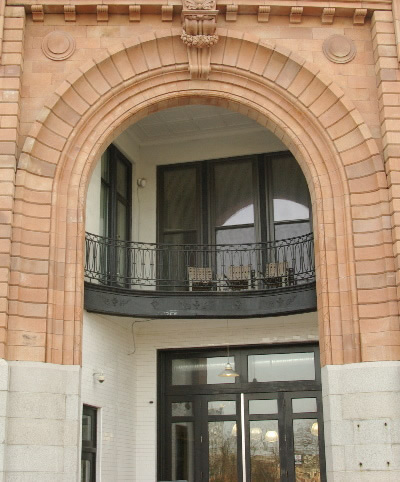 Printers Square, Baltimore, MD ^