Workable Web Solutions designs websites that are creative, informative and interesting to users.
We create new websites and redesign existing websites.
We emphasize fresh, lively websites that bring visitors back and build brand loyalty.
We understand credibility, trust and marketing.
We try to make complicated issues easier for people to understand.
We bring the left side of the brain together with the right side.
We come up with fresh ideas and concepts.
We build or collaborate in the building of the new site.
We make sure it works
Our Process - In order to make your website engaging and effective, we ask questions and listen to you. We take the time to wonder, imagine, research, feel and think. We consider it all part of reaching your audience and doing the job right.
Contact Workable Web Solutions when you need fresh ideas, clear communication and worthwhile user experiences that are valuable to both website users and owners.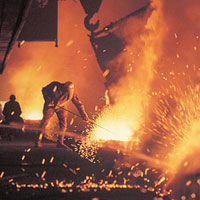 We strive to create websites that are:
Intuitive
Clearly designed
Easy to use
Interactive
Informative
Fast Loading
Sticky enough to bring people back
Creative and Fun
Websites that make complicated issues easy to understand
Interesting and valuable to both users and owners
A great user experience