Workable Web Solutions is looking for: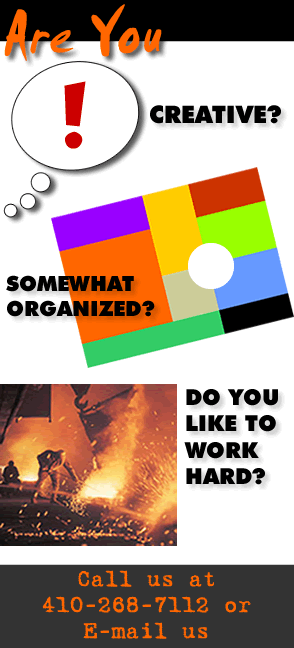 Production Associates who understand CSS and HTML, can build website pages from designs (and bring their own thinking and creativity to a project).
Website Developer with experience to work on back-end scripting and database projects.
Graphic Artist with an aesthetic flair and ability to communicate well in images.
Writers who are able to ask questions, write succinctly, do research and understand writing for the web.
Please Note - These are freelance positions on a per project basis.
We are a small company in Annapolis, Maryland that designs and builds highly usable websites for small companies and organizations locally and in other parts of the country. We aim to design websites that are creative, informative and interesting to users.
We work best with people who are flexible, like to think and work well with others.
If you are interested in finding out more, send us an e-mail. You can even write a letter on paper and mail to:
Workable Web Solutions, LLC
144 Duke of Gloucester Street,
Annapolis, MD 21401